Everyone is different and has different ideas of the perfect engagement ring.
It is an unimaginably significant purchase after all- with one little piece of jewellery you are giving someone all your love, and your whole heart.
For some people this means not only the external features of the ring, but choosing a ring that is authentic and meaningful. There's something magical about jewellery from another era. It has a story to tell, and a timeless beauty. At Voltaire Diamonds, we understand the importance of celebrating classic as well as contemporary styles.
There has been a recent surge in the popularity of vintage engagement rings with the likes of Kate Moss, Penelope Cruz and Nicole Richie all going vintage with their choice of rings.
Kate Moss recently got engaged with a 1920s vintage diamond engagement ring, and debuted it on the streets of Paris wearing crimson nail polish! Talk about chic!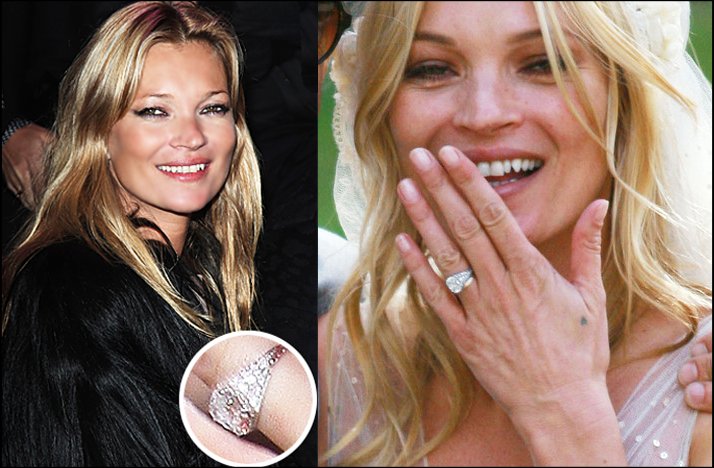 At Voltaire Diamonds, you can find a collection of antique rings which convey not only character, but sheer elegance and class, some of which are shown below.
Harry Winston 'The One'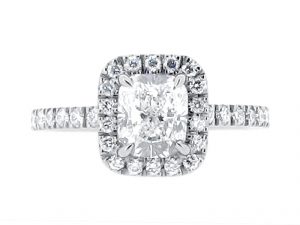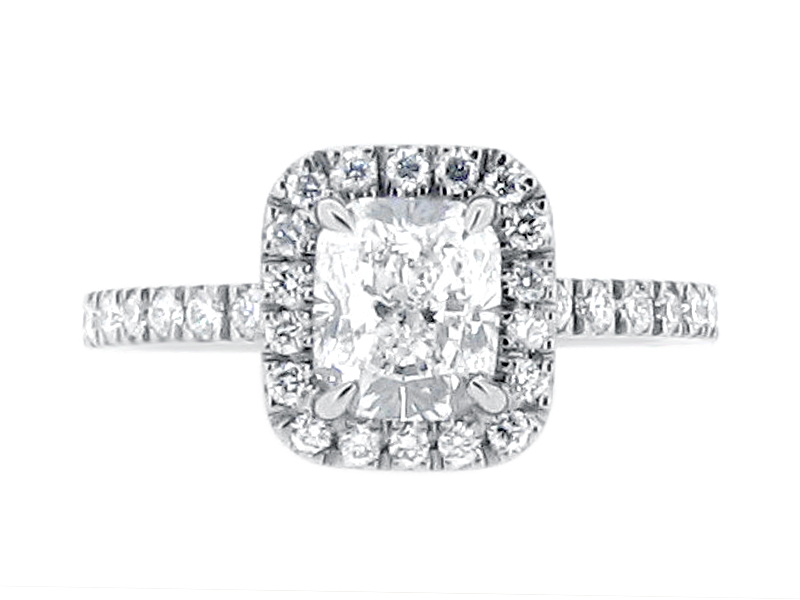 A style cushion cut scallop set halo engagement ring. The idea behind all of Winstons rings was that diamonds, like people, are most precious for their individuality. In his own words,"our most meaningful moments should be marked with jewels so exquisite and rare that they would forever serve as glittering reminders of our most cherished memories."
Oval Halo Antique Style-ER 1553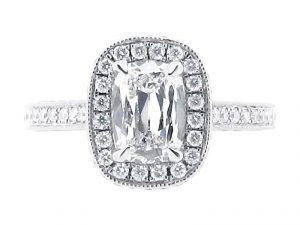 Another dazzling diamond ring from out vintage collection. Simple vintage rings like this  with a centrally set diamond surrounded by individual gemstones are classical and timeless pieces.
These are just a few from a range of vintage engagement rings we have to offer. For all enquiry's please go here