It started with an answer, YES! Engagements have been around for as long as people can remember and in particular that sparkling engagement ring on a person's finger. Where did this tradition of engagement rings come from? The idea of a "period of engagement" was introduced in the Middle Ages when, Pope Innocent III established a mandatory waiting period between engagement and marriage occurring.
Some say it began with the cavemen who tied chords made of braided grass around their partner's ankles, wrist and waist in a hope to bring their spirit under control. Others say it started with the Egyptians who were found to be buried wearing bands of a single gold wire or single silver wire on their third finger of their left hands believed to be connected directly to the heart.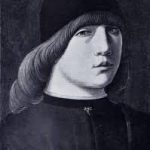 One thing is for sure is that back in 1475 Constanzo Sforza presented his bride, Camilla d'Aragona, with a diamond ring on their wedding day, it was said that the diamond was linked to the constant burning of their love, one ring that joined two hearts two passions connected in marriage by a diamond.
According to history in 1477, the Archduke Maximillian of Austria commissioned the very first diamond engagement ring on record for his betrothed Mary of Burgundy. This sparked a trend for diamond rings amongst European aristocracy and nobility. Diamonds were too rare and expensive for many of the people at the time to afford, until the discovery of African mines in the 1870s. These newly discovered mines were the sole property of The De Beers company and in the 1930's when the demand for diamond rings had greatly declined, it was decided by The De Beers company to launch a celebrity campaign to try boost sales. This campaign featured famous celebrities bejewelled with diamonds and by the mid 1930's diamond ring sales had increased by 50 percent. Ever of the saying "A Diamond is forever"? This icon phrase was in fact developed by The DeBeers in 1947 and symbolised how marriage and love are eternal and everlasting for the happy couple.
What's your perfect ring style? Traditionally grooms spent between one to three months wages on an engagement ring, in 1992 in the US the average price of a diamond engagement ring was $1,500. In April 2014 the average spend for engagement rings in Ireland was around €2,350 with solitaire and vintage styles of rings being the most popular. The most famous engagement ring of all time is that worn by Kate Middleton. Previously worn by Princess Diana's bought for £28,000 in 1981, it is now valued over £300,000. This stunning ring is made up of 14 solitaire diamonds surrounding a 12 carat oval blue Ceylon sapphire, set in 18 Karat white gold. There are a number of questions that should be asked when choosing that forever engagement ring, at Voltaire diamonds we are here to help you every step of the way so you can find the engagement ring of your dreams.
Sources
www.thenaturalsapphirecompany.com