[vc_row][vc_column][vc_column_text]So you've done the awkward first dates, you've gotten to know each other quirky habits and now have a ring on it. So the next step is where do we say I DO…. fed up of the traditional church and registry weddings? Well fear not we at
Voltaire Diamonds
have searched high and low over the world to find some unusual and interesting places to tie the knot.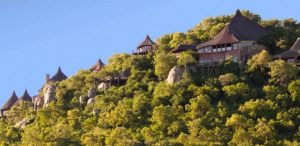 If money is not a major issue then why not jet over to Sir Richard Branson's game reserve, Ulusaber in South Africa. This incredible safari wedding offers holds ceremonies within the lodges or in the bush, all in the company of Africa's wildlife. The package includes a private dinner, a minister, a wedding cake, breakfast in bed and massages for the bride and groom, starting from £3,000 per couple.[/vc_column_text][vc_separator][vc_column_text]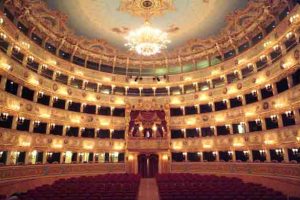 For those couples with music running through their veins this next venue could be the right note for you, introducing La Fenice Opera House, Venice. Some couples who have said I DO in this spectacular style include the actress Salma Hayek and her husband François-Henri. This two day affair included a masquerade dinner on the first day and the second saw the couple exchanging vows in the Opera House in front of 150 of their closest friends and families. If classy, romantic and elegant is your theme this could be right up your street.[/vc_column_text][vc_separator][vc_column_text]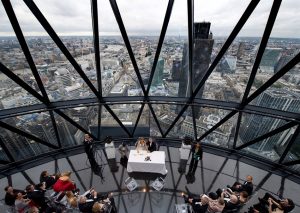 It is often said that when a couple is in love they can feel like they are on top of the world, well why not share that feeling with your friends and family and get married in Searcys at the Gherkin in London. There are a number of amazing venues to choose from our neighbours in London but the Gherkin has to be the most extraordinary and breath taking. Standing at an incredible 180m tall in the centre of the remarkable capital city, the Gherkin is an impressive and unusual venue for a wedding. Offering a 360° panoramic view of London this incredible space holds 50 to 120 guests for the ceremony and up to 180 people for fine dining. There are three packages to choose from and price start at £99 + VAT per person, let's just hope the lift is working that day.[/vc_column_text][vc_separator][vc_column_text]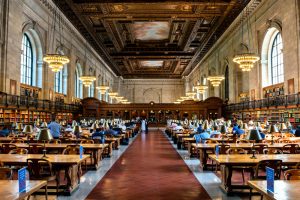 The Big Apple has become a popular venue of choice for couples to get engaged, however have you ever thought about getting married in library, more specifically The New York Public Library. You may recognise this setting from the movie Sex and the City and for a minimum of $50,000 you can get married surrounded by some of the greatest love stories of all times. Built between 1877 – 1911 this historic building includes spectacular marble interiors and soaring ceilings.[/vc_column_text][vc_separator][vc_column_text]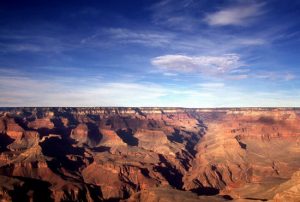 We have saved one of the best unusual locations to get married to last! For a truly once in a lifetime experience what better way to tie the Knot then in The Grand Canyon. A helicopter ride will take the happy couple over the incredible Hoover dame to their chosen location. You will be starting your married life in one of the world's oldest phenomena. With prices starting from $2,150 you can say you married the love of your life in places people only dream about.
Whatever your personal preferences or budget one thing is clear and that is that the possibilities are endless in where you start your wedded life surrounded by your family and friends.
Source:
www.hellomagazine.com[/vc_column_text][/vc_column][/vc_row]